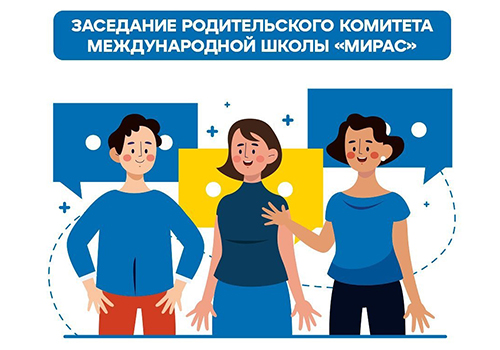 Every month we meet with representatives of the Parent Teacher Association, school administration and outsourcing companies, and raise a number of important issues.
As the result of previous meetings, the following news were presented at this meeting:
- Updating of the school uniform model range. A new range of clothing will be introduced to students and parents in February and will be available to all students of school in September.
- The primary school menu has been updated in cooperation with nutritionists to improve the quality of children's meals and increase menu diversity. A modern approach to nutrition has been introduced, in particular a reduction in flour, gluten-containing food and sugar.
- Yelena Nenasheva, coordinator of the now traditional annual MISMUN-2023 Small Model UN conference, presented to the RTA members information on preparation for the conference, which will be held at school on February 23-24, 2023.
= School President Alrami Abesinov and Vice-President Pernesh Anel reported on the results of the school's thematic events among primary and secondary school students, as well as plans for the second half-year term.