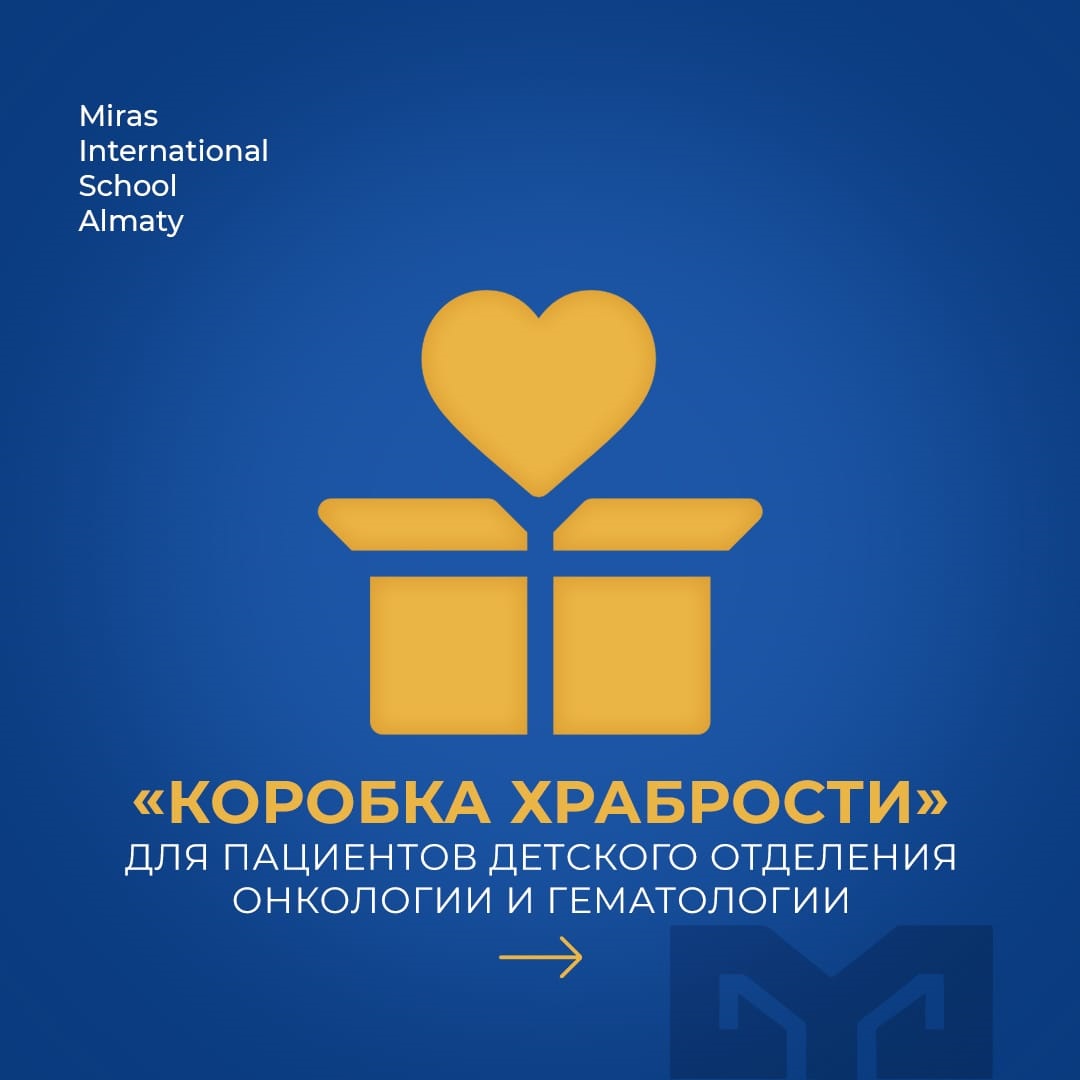 On 1 June Miras International School in Almaty, Branch of the Nursultan Nazarbayev Educational Foundation and Public Fund Healthy Asia are holding the charity action The Box of Courage in the Marwin chain store in "MEGA" at Rozybakiev Street.

How you can support the action:
Everyone wishing to support the action should come to MARWIN store in "MEGA" at Rozybakiev Street on 1 June 2022, buy a toy and put it in the Box of Courage.

The action will be held from 17:00 to 19:00.
The information about toy safety requirements will be communicated by the organizers - Miras International School students.