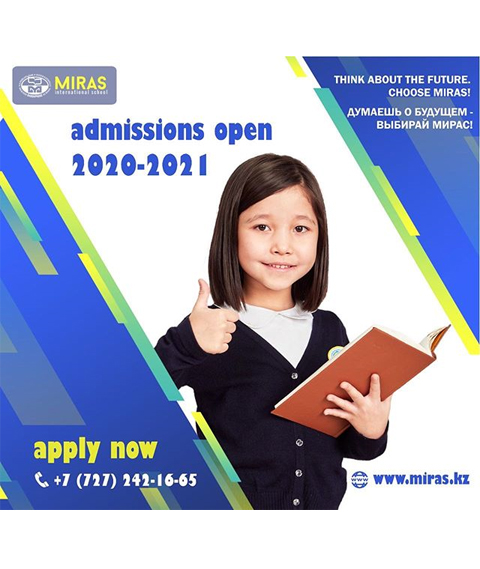 The tuition is 2 500 000 Tenge per year.
Classes are from 8:00 to 15:30.
Advanced study in mathematics
Modern interactive methods
Homework is done at school.
Balanced 3-time meals and vitamin breaks
5-day school week.
After classes, the following is available at school for an extra fee:
• Music education (piano, solfeggio, guitar, dombra, vocals)
• Computer literacy (including Robotics, Lego Design and Scratch)
• Language courses (English, French, Kazakh, and Korean)
• Sports clubs (football, karate, tennis, swimming, chess, basketball)
• Dance
• Painting and other
Contact details:+7 (727) 242-16-65
Working hours: from 9.00 to 16.00, Monday-Friday (during the quarantine)
We look forward to seeing you!