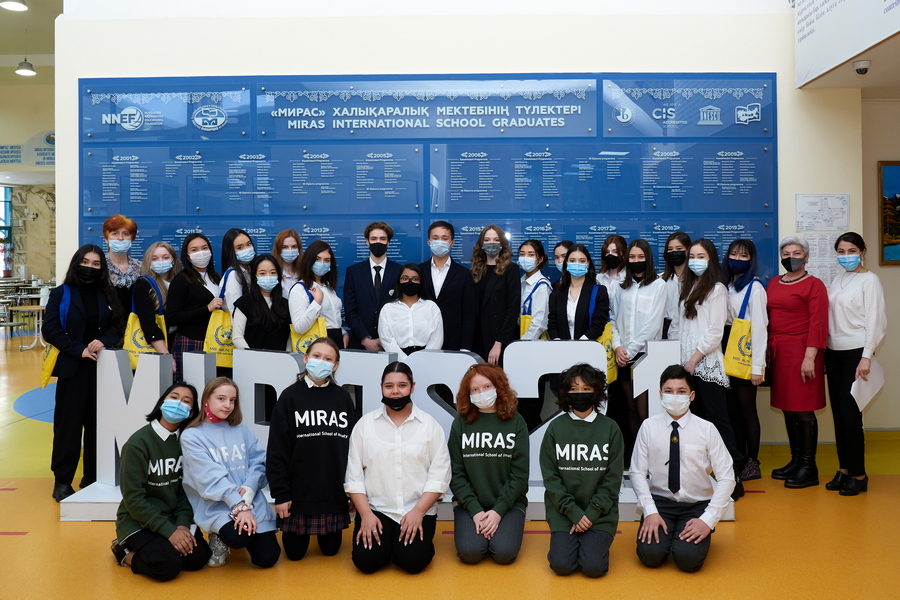 On February 25-26, 20
21 there was the annual conference MIS MUN-2021 hosted by Miras International School Almaty in an online format.
This event was attended by students from the cities of Nur-Sultan, Moscow, Baku, Yerevan, Uralsk and Almaty. The official languages of the conference were: English, Kazakh and Russian.
At the conference MIS MUN-2021 there were the presentations of 6 committees, aimed at discussing particular problems:
- The Security Council – the modern threats to peace and international security;
- The Human Rights Committee – the elimination of violence against children and youth, human trafficking and protection of migrants' rights;
- The Economic and Financial Committee - trade deficit and effective protectionism, the development of production in the modern world;
- The Environmental Committee - climate change and sustainable agriculture development, the phasing out of non-biodegradable materials;
- The Committee of the World Health Organization – the solution of problems associated with the vaccination of population, the ways of preventing the emergence of a black market of drugs;
- The Commission of Science and Technology for Development – the peaceful use of nuclear energy, the genetic engineering and the creation of technological barriers to nano-satellites.
The problems considered at the online conference MIS MUN-2021 were part of the actual agenda of the UN. The delegates of the forum could draw the attention of young people to the global challenges of our time, expand their knowledge in the field of international law and security, the economic and social development of nations.
The online conference MIS MUN-2021 made it possible to expand the sphere of communication among both young delegates and with the representatives of the UN, UNESCO, foreign embassies and consulates in the Republic of Kazakhstan as well as of international organizations.
The main speaker (keynote speaker) of the online conference MIS MUN-2021 was Head of the Department of UN Global Communications in Kazakhstan Vlastimil Samek.
There were online meetings among the young journalists from the press center of Miras International School and US Consul General in Almaty Mr. Eric Mayer, the First Secretary for Economic Affairs of the British Embassy in Kazakhstan Mr. John Ryan, Head of the British Council's Partnership Department for Central Asia Mr. Ben Gray.